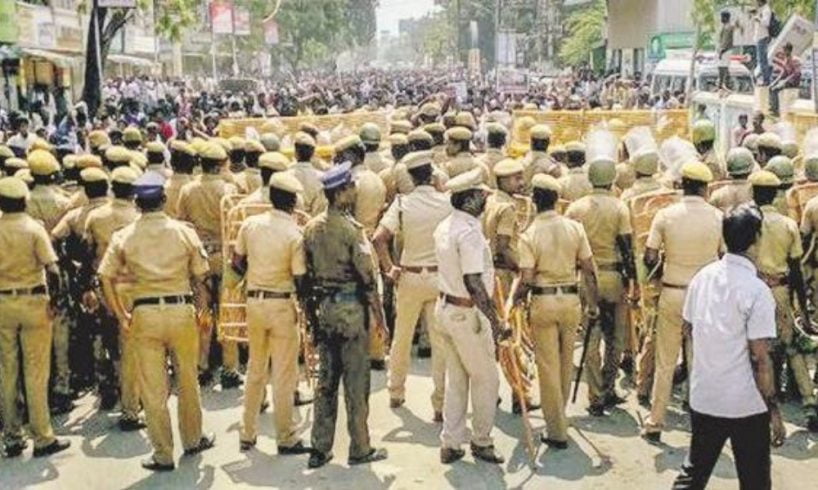 YDNews| "Mob attacks police station"| Two-minutes read
Baran city: After a "Mob attacks police station" and pelted stones at a police station, at least 7 police personnel got injured and a few vehicles got damaged. The mob attempted to get an accused release who was in custody in an area near Baran district police station.
The incident took place on Friday night when a huge mob of 200 people vandalized police jeeps on the premises. Earlier that evening, Imtiyaz Maulana, a local community leader was arrested from his house in Baran city. Maulana was arrested after a man lodged a criminal case against him over a month ago.
The accused was booked under Sections 308 (attempt to commit culpable homicide) and 452 (house-trespass) of the Indian Penal Code. He reportedly entered the victim's house and beat him up over an issue. Around 10 pm on Friday night, an enraged mob stormed into Baran city police station in order to free the accused.
The mob threw stones and damaged police jeeps on the spot. Circle Inspector, Baran City police station Ramkishan Verma said that the people of the group were the followers of the custodial man. The seven police personnel who got injured included assistant sub-inspector. The injured were admitted to the hospital and got discharged after being treated.
After the incident, the police booked 50 identified people. They also booked 200 other unidentified people under relevant sections of IPC. The people were arrested and an investigation has begun of the matter. The CI said in a statement. He also added that almost 19 people in the mob attack were detained for interrogation.
However, the police controlled the situation as they dispersed the mob on time. Circle Officer Mahavir Sharma said that a probe is underway.