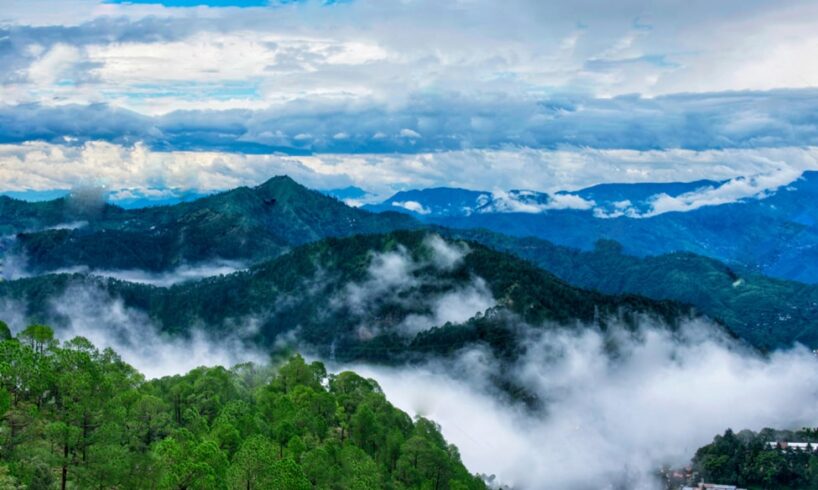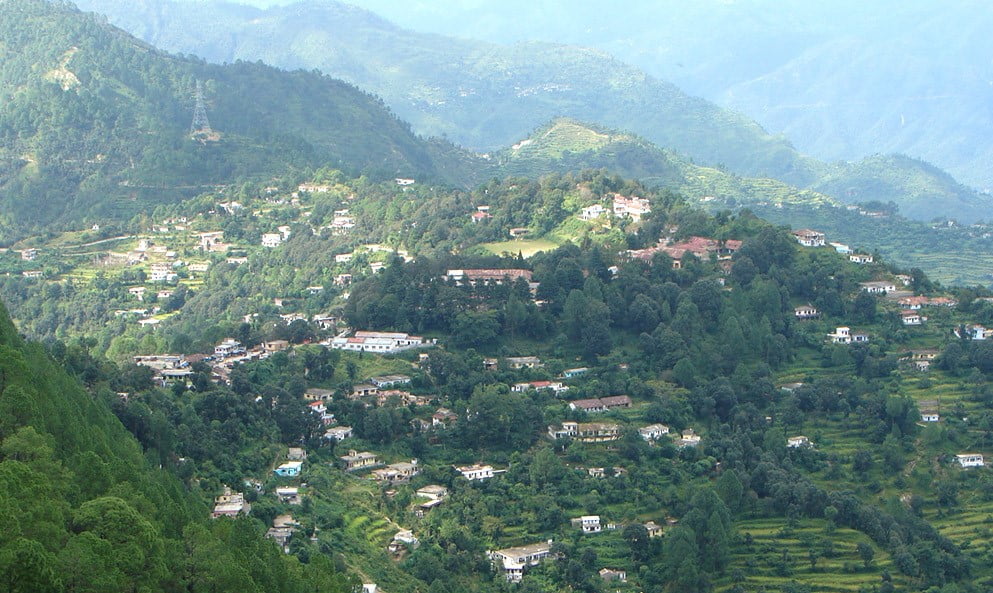 Mixture of British history with scenic views, Lansdowne is an ideal destination for the adventure loving people.
Lansdowne or Lansdown is an army cantonment town and a hill station which is located on the Pauri – Kotdwar road in the Uttrakhand state. The city is situated in the Pauri district of the Uttrakhand state. at a height of 1780m. It is around 45 Km from Kotdwar.
Entirely covered with Thick oak and pine forests, Lansdowne is untouched by masses and is a place that is very lesser known by the people of India. Therefore many people don't even know about the existence of this beautiful hill station. Hence, it has a very peaceful environment many and is very neat and clean compared to other hill stations.
How Lansdowne got its name
Lansdowne, originally known as the kaludanda has derived from 2 words Kalu (black) and danda (hills). And, later in 1887 Lansdowne got its present name after Lord Lansdowne who was the viceroy of India in the period of 1888 – 1894
History of Lansdowne
Although Lansdowne is not very famous nowadays, but this was not the case during the British period.
Actually, the city was originally established by the Britishers for the sake of the recruits training centre of the Garhwal Rifles. Nowadays, home to the command centre of famous Garhwal rifles of the Indian army. City also witnessed major activities from the freedom fighters from British Garhwal during the British period. So Lansdowne holds a great place in the history of British India and is very famous at that time.
The first battalion of Garhwal Rifles was migrated on 5 November 1887 from Almore to Lansdowne which Leads to Lansdowne's development.

The cause of Lansdowne's development.
Lansdowne was the only town after Almora in the year 1870 because of this, many people of different culture and regions came to Lansdowne for business.
There was a road called as the THANDI SADAK to Lansdowne where Indian people were not allowed during British times. That road was meant only for the Britishers. For the use of Indian people, a parallel road was made below this road.
Top things to do in Lansdowne
1. Tadkeshwar Mahadev Temple.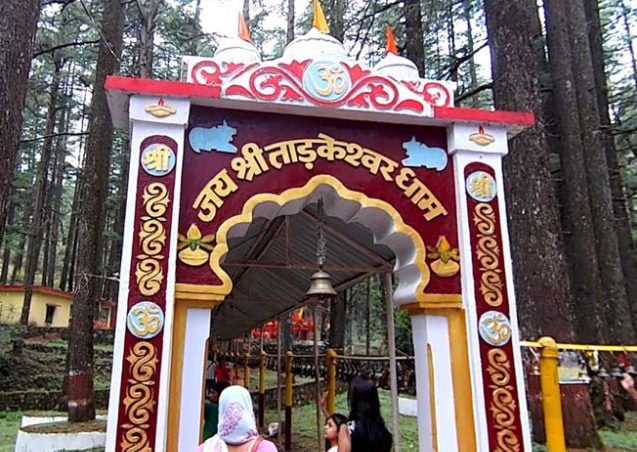 This lord shiva's temple should be on your first and must place to visit. Situated at 1800m of height. In addition, this beautiful temple is surrounded by deodar trees and has a tranquil atmosphere which makes it an epic place to visit and explore. Hence, The Tadkeshwar Mahadev Temple would be the ideal headstart of your trip.
How to visit: It's around 38 km (about 1hr/ 15min drive) from Gandhi Park, Lansdowne Market. Continous Taxi service is available from the market only.
Exploration time: 1 hr
2. Bulla Tal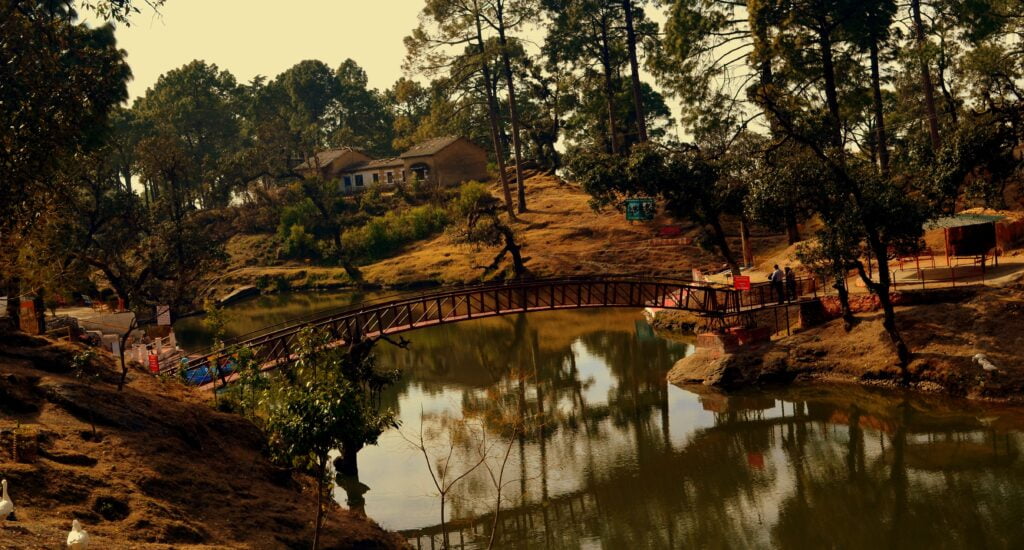 The lake is just 2 Km from the city centre. It is a well-maintained lake made by the Indian army which is dedicated to Garhwal youth of Garhwal rifles. Therefore, It is an ideal picnic spot and an amazing place to get surrounded by a beautiful combination of nature and a man-made lake. The lake offers boating services and consist of an over the bridge which attracts visitors for the best scenic lake view.
In addition, there is a lot more to do at the lake as it consists of a children park, a café, a small souvenir shop, a herbal plants nursery, and cute rabbits near the lake.
How to visit: 2Km from Gandhi park, Lansdowne market. Cab service available but walking will keep you fit and save some extra bucks.
Timings: 10:00 am to 5:00pm
Entree fee: Free entry. However, If going for boating then Rs 50 will be charged per head.
Exploration Time:  1 – 2 hrs
Also read Dehradun – A beautiful city of doon valley
3. St Johns Church
The Church is located on the mall road which is at a distance of 2 km from the main town centre. St. Johns church is the only running church in Lansdowne which was established in 1936. Afterwards, it took 1 year to complete the construction. However, after 1947 it was completely abandoned, till it was finally handed over to the Indian government in 1951. Since then daily prayers are offered in the church.
johns church is a masterpiece of colonial architecture, its jaw-dropping Interior will take you back to life in colonial times. So st. johns church is worth exploring.
How to visit: The Church is around 1.7 KM from Gandhi Park, Lansdowne market. Cab service is available.
Exploration Time: 1hr
4. War Memorial
Located at the Parade ground, Lansdowne the war memorial was founded back in 1923 by lord Rawlinson who was the commander in chief of India at that time.
The museum is dedicated to the achievements of the Garhwal regiments and the history of the Garhwal regiments is well preserved here.
How to visit: The war memorial is 0.5 Km from Gandhi Park, Lansdowne market. Cab service available!
Timings: 9:00 AM to 6:00 PM
Entree fee: Rs 50 per person
Exploration Time: 1hr
5. Bhim Pakora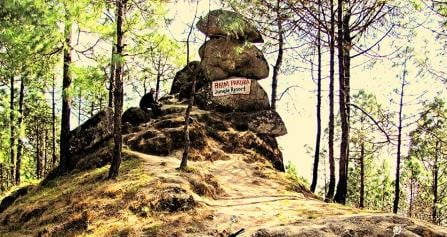 Challenging the modern science, at Bhim pakora you'll find 2 stone which are balanced one above other and which can be moved by a single finger but can never be fell down. However, It is believed that Bhim (the second among the Pandavas in the Mahabharat) placed the rock in such a way that it cannot be tumbled.
If you do not see miracles regularly in your life then this place is defiantly for you!
How to visit: 2KM from Gandhi park, Lansdowne
Exploration Time: 30 – 45 min
When to visit Lansdowne
The summer season ( April – June) is the ideal time to visit Lansdowne. The temperature is pleasant (not exceeding 25-degree celsius). As a result best conditions for tourists to explore and enjoy.
Since (November – February) are the winter season, the temperature can get as low as 0-degree celsius. And during monsoon season (July – September) there is a huge danger of landslides. So, both the season make imperfect conditions for the visitors.
How to reach Lansdowne
By Air
The Jolly Grant Airport of Dehradun is the nearest airport to the Lansdowne. It is around 140 Km from away from the city's centre point.
If you are an international traveller or one who is not coming from the northern side of India can reach Delhi first and take another flight for Dehradun. Buses and taxi services are available from the airport for Lansdowne.
By Train
The nearest railway station to Lansdowne is kotdwar which is at a distance of around 40km. All the major cities are well connected to the Kotdwar railway station. Therefore, Taxi's and buses are easily available from Kotdwar to Lansdowne near the kotdwar railway station.
By car
All the major cities of Uttrakhand are well connected by road to Lansdowne. Buses and taxis are available all the time from Pauri, Kotdwar, and other major destinations of Uttrakhand.
Where to stay in Lansdowne
Since Lansdowne has not touched my masses, but one can get various options from budget hotels to luxury hotels to PGs, etc and that too at a reasonable price.
Tip – Try to Stay near Gandi park, because many tourist destinations are within the range of 2 Kms. And you can easily access hospitals, shops, public transport because of the centre of the town.
So, how much you like our blog on Lansdowne, Tell us in comments below!
Also read – Mussoorie – The Queen of Hill Stations