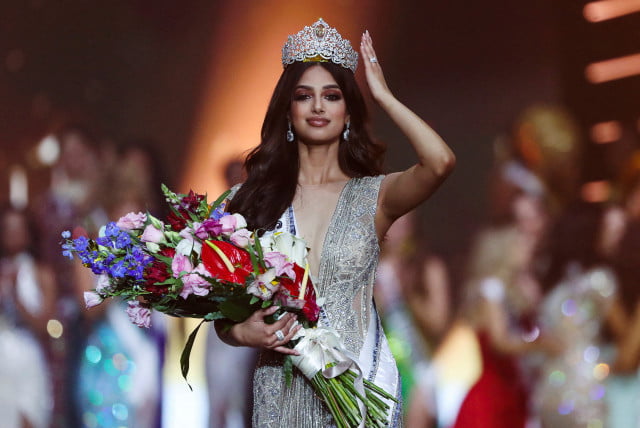 YD News | Two-minute read
Harnaaz Sandhu from Chandigarh has made the whole nation proud. She won the Miss Universe 2021 title recently. Miss Universe is a prestigious beauty competition that attracts contestants from all over the world. The title is not the only reason why women from all across the world want to win the competition. The perks that Miss Universe gets are what grabs the attention.
In this article, we will tell you about the perks that the Miss Universe title winner gets.
For India, Sushmita Sen carried the Miss Universe crown home for the first time in 1994. Six years later, Lara Dutta did the same.
This year, Andrea Meza, the outgoing Miss Universe from Mexico, crowned Indias' Harnaaz Sandhu, as part of her historic title triumph. See, what perks the Miss Universe Harnaaz would enjoy.
Also read: Harnaaz Sandhu: All you need to know about Miss Universe 2021
The Beautiful Crown
Some reports suggest that Miss Universe Harnaaz's crown is worth $5 million. In Indian currency, it is worth over Rs.37 crore. The crown is made of 18-carat gold with 1770 diamonds and a shield-cut golden canary diamond in the centrepiece.
Prize Money
Miss Universe Organization has never revealed the prize money granted to Miss Universe. However, according to some reports, the prize money is Rs. 1.8 crore.
The Miss Universe Apartment
For a year, Miss Universe is allowed to live in the Miss Universe apartment in New York. Miss Universe organization will reportedly assist Harnaaz with groceries, clothing, and travel allowance throughout her stay in New York residences.
A team of experts, just for Miss Universe
Mis Universe team will provide Harnaaz with an expert team of makeup artists, photographers, and stylists who will ensure that she always looks the best.
The Miss Universe organization will provide Harnaaz's make-up, clothes, hair products, shoes, jewellery, skincare treatments, nutritionist, and other personal items for a year.
Parties, Screenings etc.
The number of benefits of Miss Universe does not end here. Now, for Harnaaz, exclusive events, parties, premieres, screenings, and castings are all free.
The Miss Universe Organization provides will provide her with different travel privileges, a complete cost of accommodation, and yes! meals for a year. Miss Universe has the opportunity to travel around the world.
Miss Universe 2021 sponsors, such as jewellery brand Mouawad, will provide incentives.
The responsibilities
Miss Universe has all of these perks, but she also has a lot of responsibilities. As the Miss Universe Organization's chief ambassador, she is required to attend engagements, parties, charity activities, and press conferences.