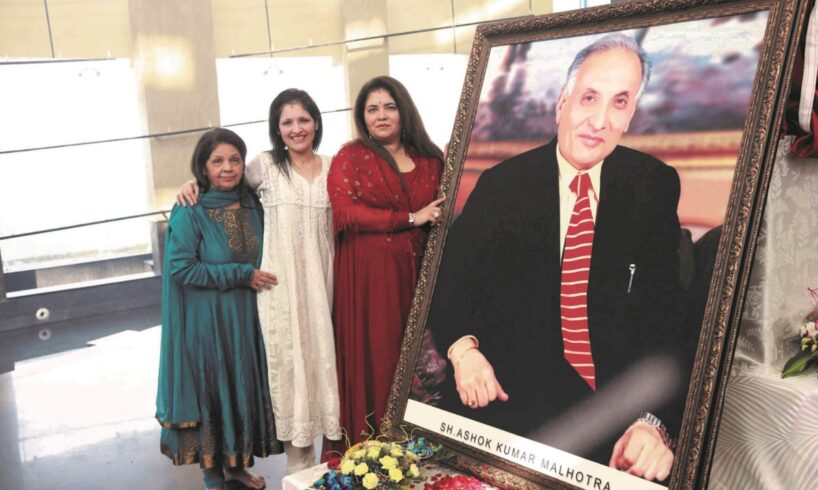 Ashok Kumar Malhotra was the founder of the MBDD Group.
Not many know that he started his journey from a small bookstore in Jalandhar.
Today, MBD Group has even made a strong hold in the hospitality sector.
MBD Group, celebrated Founder's Day and 76th birth anniversary of their founder, Ashok Kumar Malhotra, on July 10.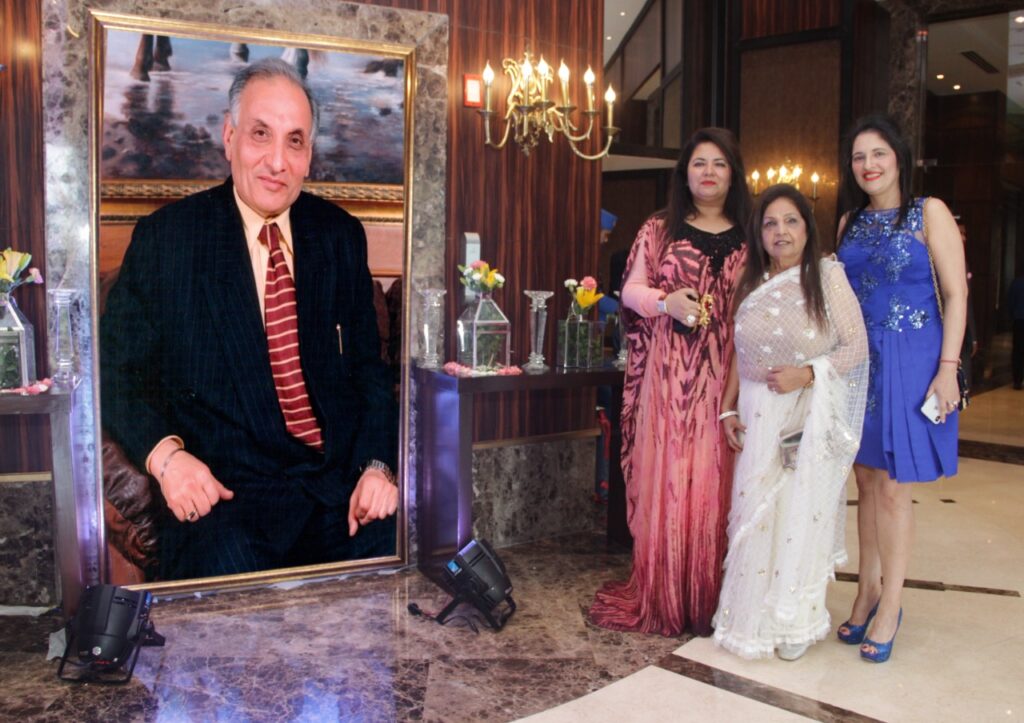 Employees at MBD celebrate it as a day of reaffirmation and re-dedication to the vision and mission of their founder.
The inspiring Journey of Ashok Kumar Malhotra
We have collected some special points of Ashok Kumar malhotra life, and bringing up an insight of his success story.
Ashok Kumar Malhotra's success story is an inspiring one. From being a small bookstore owner to becoming the 'Publishing Icon', his journey had been a roller coaster ride. In the year 2018, International Publishers Congress awarded him as the 'Publishing Icon'.
When he was only 13 years old, he started with opening a bookstore in Jalandhar. After that, he managed to become the youngest publisher of India. We can say that Ashok Kumar Malhotra completely changed the way students used to study in those days. He is the man who provided a way for the students to self-study. Even today, students look for MBD books in the market.
Ashok Kumar Malhotra- The vision behind MBD
He was the founder of the well-known MBD Group. Under his leadership, the group published books for all classes, subjects, major boards, in multiple languages. Not only in India, but MBD helped students of different parts of the world.
From a bookstore in Jalandhar, MBD has grown into having 37 branch offices in India, and operations in countries like South Africa, Sri Lanka and Middle East.
Now, the MBD Group prints more than 5,00,000 books a day. It has 10 printing presses for printing quality books, 3 notebook manufacturing units and also, a premiere paper manufacturing unit. All of this had been made possible because of the vision of one man- Ashok Kumar Malhotra.
MBD's adaptation to the change
It is said that change is the only constant. With time, MBD Group has adapted itself to technological advancements. It continued to value and support the new age digital publishing as well. Now, MBD's digital content has over 7 million users.
Other than that, MBD Disha- the flagship teacher capacity building program for developing teaching skills and techniques, trains approximately 50,000 teachers annually.
With the recent steps taken into VR, AR and robotics MBD, the group is on the path of transformation from being a publisher to a digital education solutions provider.
MBD Group's Hospitality
MBD Group's hospitality ventures MBD Steigenberger and MBD Express spread across North, West and South India have been marching forward with aplomb.
The group offer warm Indian hospitality and world-class service – an exemplary fusion of regional splendour and modern luxury. MBD Steigenberger has 250 keys in Mumbai, 320 keys in Bangalore and 36 keys in Ranthambore.
Moreover, MBD Express with 950 keys already signed up, a unique concept offering experiential hospitality to guests in the mid-market segment, has signed projects in Delhi NCR, Mumbai and Goa.
Also read- MBD Group celebrates 76th Founder's Day: Remembers the spirit of Ashok Kumar Malhotra
The man of honour
Ashok Kumar Malhotra was the man with a mission to transform his bookstore into an international publishing house. The larger goal was to make MBD available for every literate person in the country. And undoubtedly, he made it possible. In different states, students initiate their studies with MBD books.
Ashok Kumar Malhotra was a perfect example of a self-made man. He was a true visionary who had envisioned the group's diversification into the hospitality and real estate business. His leadership and ethics helped him the goals he had. Undoubtedly, he has left a lasting legacy that continues to act as a cornerstone for the company. Also, he has become an inspiration for those looking to establish their own successful businesses.