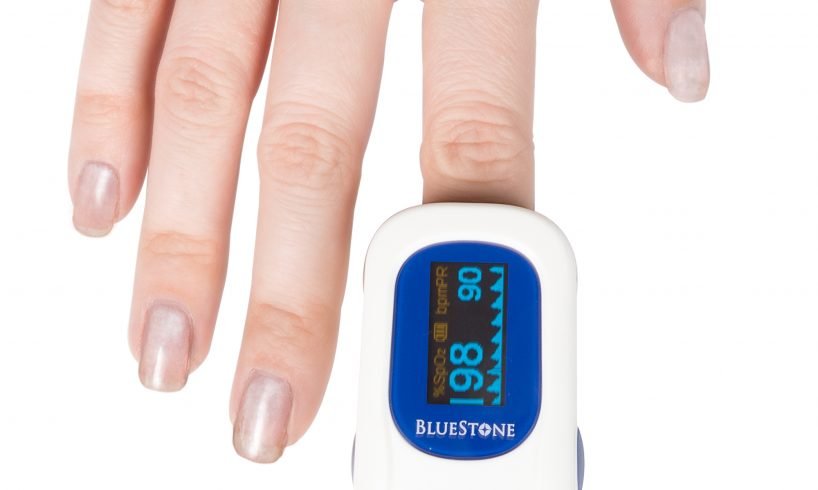 What is a pulse oximeter?
How can it be helpful to detect COVID-19 pneumonia?
The Covid-19 tally in India on Tuesday climbed to 440,215 while the death toll rose to 140,11. The country recorded 14,933 fresh cases and 312 fatalities in the last 24 hours.
India's COVID cases per one lakh people are 30.04 as against the global average of 114.67.
This figure is much higher for the US at 671 cases, Germany at 583, Spain at 526, the UK at 448.
And as more than 100 groups across the globe are working at breakneck speed to develop a vaccine or cure for COVID-19, the number of positive coronavirus cases continues to increase at an unprecedented rate globally and is inching towards the 9 million marks.
This contagion is pushing the medical care system and support staff to the brink in most of the badly impacted nations including India, which has become the third worst-hit nation from the COVID pandemic.
As people are arming themselves to fight against the highly contagious disease, a small rectangular device, known as the pulse oximeter is a discussion point for many people.
Let's know about a pulse oximeter and if it can be helpful to detect COVID-19?
What is a pulse oximeter?
People are arming themselves and trying to fight against the highly contagious disease, a small rectangular device, known as the pulse oximeter is in demand.
This device is clipped on a person's finger and is used to measure blood oxygen and heart rate. While usually it is used to measure blood oxygen levels in a patient with preexisting respiratory conditions, it is now also used to diagnose the silent depletion of oxygen in the body of asymptomatic patients.
​How does pulse oximeter help in diagnosing COVID pneumonia?
Looking at the available reports so far, due to the asymptomatic nature of the majority of COVID-19 infections, a lot of coronavirus patients may suffer from abnormally low-levels of blood saturation without even realising it (dropping below 92 percent).
And while usually, such low-levels of blood oxygen may lead to symptoms like breathlessness, coronavirus patients may get used to the gradual decrease of oxygen levels in the body. Some of the other symptoms a patient battling low-levels of oxygen concentration include bouts of confusion and even euphoria.
This is where a pulse oximeter comes handy as it helps in detecting low levels of oxygen saturation in an otherwise asymptomatic coronavirus patient.
​What is considered a normal blood oxygen level?
A person's oxygen saturation usually varies between 95 to 100 percent (SpO2) as measured by pulse oximeter and needs immediate attention if it starts dropping below 92 (SpO2).
​How does pulse oximeter measure oxygen levels?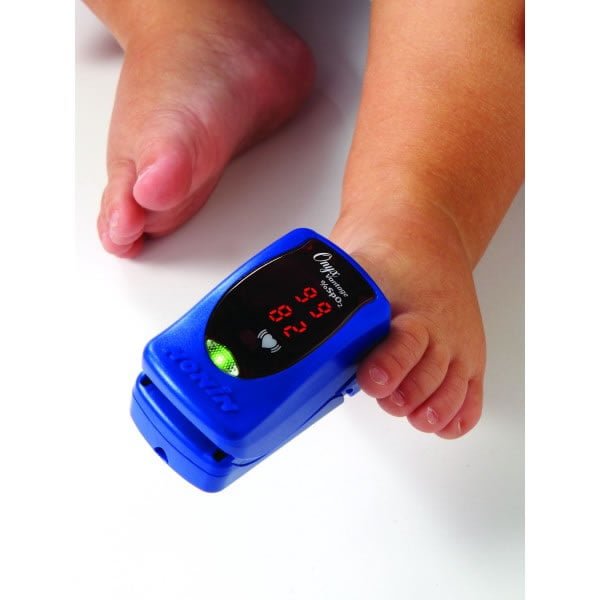 To take the reading, the pulse oximeter is clipped onto a person's finger, toe, or even an ear lobe as the device measures how much oxygen is being pumped through your body. This small device is able to measure oxygen levels by passing small beams of light through the blood and the sensor of the other side of the tissue picks up the light. And depending on the light absorption in the blood, it gives the reading of oxygen saturation of the blood.
​Do you need to buy a pulse oximeter?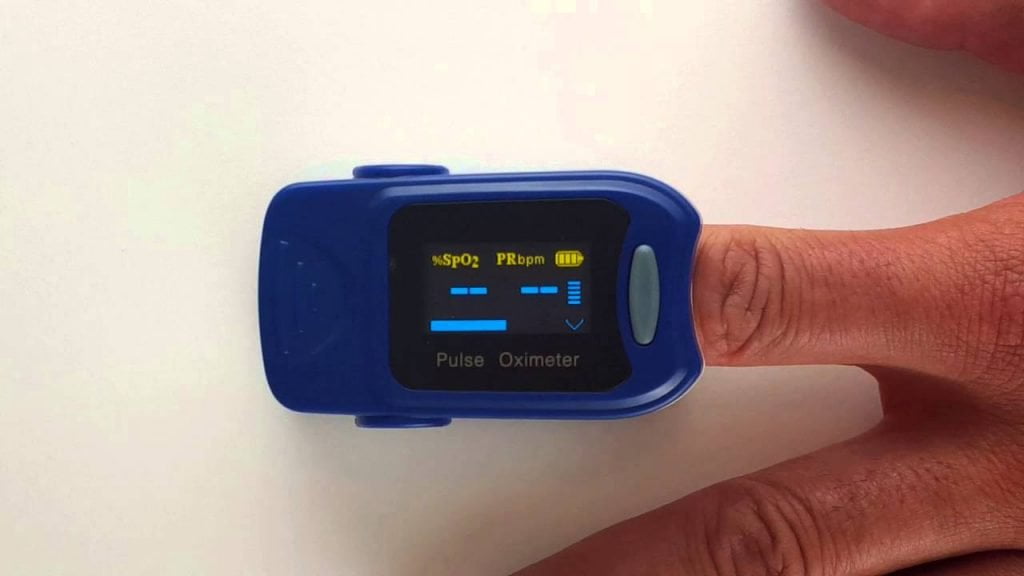 As the reading of pulse oximeter is fairly accurate, it may be a smart decision to keep the device handy in the following situations:
If you are suffering from any respiratory medical conditions like asthma, bronchitis, etc
You have come in contact with a suspected coronavirus patient
You belong to the high-risk category for COVID-19 including high blood pressure, diabetes and other chronic lung and heart conditions
You are a frontline COVID worker
You have developed minor symptoms like unexplained fatigue and mild fever
Important ​Reminder
As coronavirus infection, is taking a deadly turn so it is important to note that by simply relying on blood oxygen levels as measured by a pulse oximeter, one may not seek further treatment by self.
A pulse oximeter is a helpful device, but you should always prioritise speaking to your doctor or contact the nearby hospital if you develop any symptoms of COVID-19.
Also read: Cipla launch drug Cipremi in India for emergency use in the treatment of COVID-19 patients