5 Top brands based in Ludhiana
Ludhiana is a hub of apparel industry manufacturing woolen garments and hosiery apparel. And it also gives major contributions in hand tools and industrial equipment. Even some of Ludhiana's bicycle manufacturing and bicycle parts and metals fabrication units have a global presence, .
As per the reports 12,000 small and major industrial units work in Ludhiana that manufactures hosiery products.
Woolen apparel industry generates Approx. Rs 15,000 cr Annual revenue in Ludhiana.
 Here is the list of 5 Top brands based in Ludhiana. 
Oswal woolen mills started Monte Carlo Fashion Ltd. in 1984 near Miller Ganj, Ludhiana, Punjab.
The products offered under the brand, apart from woolen garments. That includes Shirts, T-shirt Dresses, sportswear and many more for men, women, and children.
Currently, Monte Carlo is available through over 1300 Multi-brand Outlets.
Monte Carlo was honored as Asia's best Marketing brand by WCRC ( World Consulting & Research corporation) in 2014. According to a report In 2019 Monte Carlo recorded a turn over of Rs 580 Crore.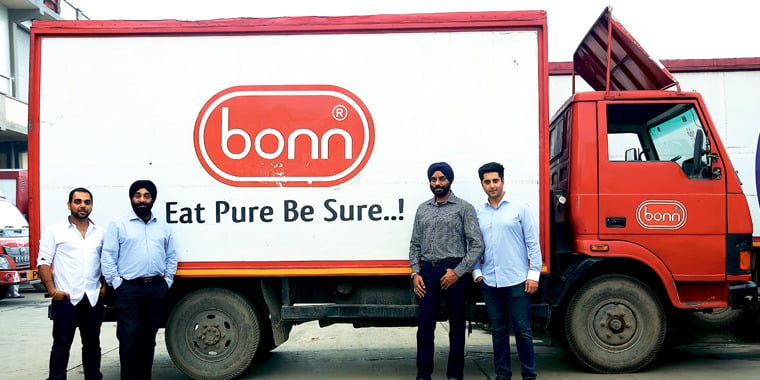 Manjit Singh set up this food company Bonn Group of industries with a tagline "Everyday, Everywhere" in 1985.
The group expanded their units in North India with their headquarter in Jhabewal, Chandigarh road, Ludhiana.
Bonn produces various baking products like bread, cakes, chocolates, etc.
Hero Cycle also sold products in U.S, Canada, Africa, Australia and Europe. And also have 30 to 40 percent of bread market share in India.
Late Shri Om Prakash Munjal established the company in 1956 at Ludhiana, Punjab. He started Hero cycles with Rs 50,000 raised as a bank loan.
In 1980 hero cycles becomes the largest manufacturer of the cycle in the world and registered in Guinness book of world record.
In the present time, the company produces more than 19000 cycles per day and export bicycles to over 70 countries including Africa, Poland, Germany, Uk, etc.
Duke is one of the leading clothing brands in India. Komal Kumar Jain launched the Duke brand in 1966 at Jalandhar bye-pass in Ludhiana.
The brand offers clothing for men, women and kids. Currently, Duke has a huge manifesto of 200 large format stores and 50 shops in shops with a turnover of Rs 285 Crore.
Recently the brand introduces Step ahead, an exclusive footwear collection for men.
You can find their products on major e- portals including Amazon, Flipcart, Snapdeal and many more.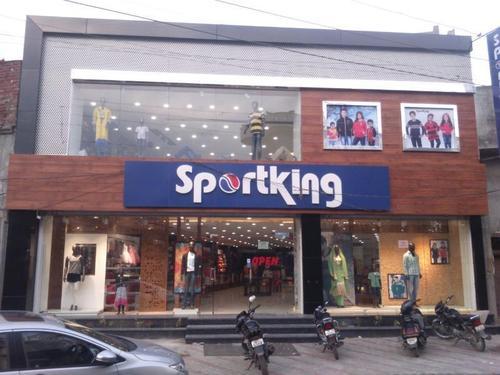 sportking is a well-known brand in the textile industry. And it has a presence more than in 30 countries across the world. Even not only in the northern region now, it is a renowned brand in India.
Woodburn, Sublime and mentor are three brands of Sportking. And the company has also established its name in manufacturing.
This includes textile processing, knitted fabrics, yarn manufacturing, and garment manufacturing.
Also read: Top 10 Latest Bollywood movies on amazon prime in 2020