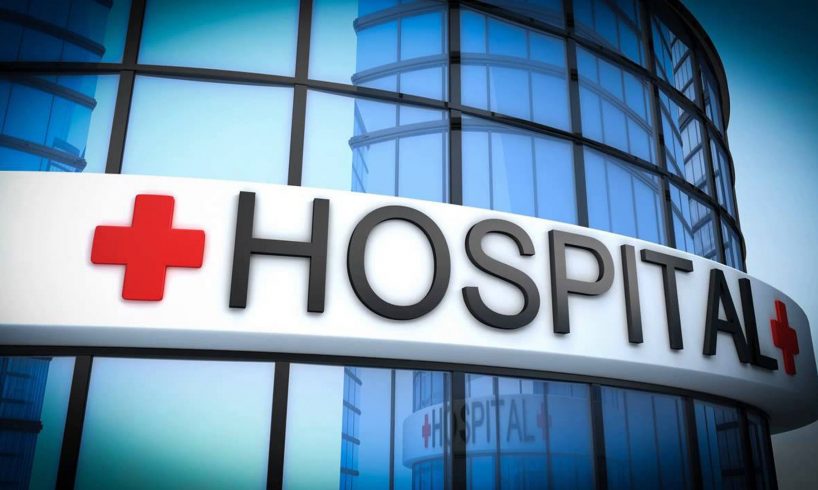 '10 Best hospitals of Ludhiana in 2023′ | Address & Contact Details
Top 10 hospitals of Ludhiana in 2023
To live a healthy life is a major concern for all of us. We try to live a healthy lifestyle to keep our body fit always. But some time because of some unavoidable circumstances, unfortunately, we all need medical help. To get the top medical facilities in our city we always look for the best Hospital in and around the city.
So, finding the 10 best hospitals in Ludhiana in 2023 is not a task for you as we have researched for the best Hospital in Ludhiana and bring the 10 Best Hospitals of Ludhiana in 2023.
So read it if you are finding one best Hospital in Ludhiana.
Top 10 hospitals of Ludhiana in 2023
SPS Hospital was established in the year 2005 in Ludhiana. Since then it has been setting standards in the medical industry of Punjab.
This 450 bedded Hospital has spread across 5 acres of land on Ludhiana Delhi Highway in Ludhiana.
With most experienced medical professionals across the world, the hospital aims to provide the best treatment to the patients. Moreover, its the first hospital in southeast Asia to be accredited by Joint Commission International, USA, within two years of it's starting.
FACILITIES–
Cardiology, Dermatology, Dental, Endocrinology, Gastroenterology, Neonatology, Nephrology, Urology, etc.
EMERGENCY–
SPS provides 24 hrs medical facilities to the patients
SPS HOSPITAL ADDRESS–
Grand Trunk Road, Sherpur Chowk, Ludhiana, Punjab 141001
CONTACT– 888720 27302
Dayanand Medical College & Hospital(DMCH)
DMCH is a state-of-art and very advanced hospital in the Ludhiana region. DMCH (Dayanand Medical College & Hospital Ludhiana), is a 1326 bedded (Inclusive 800 teaching beds) well-equipped hospital in the North region of India.
This institution has an imposing complex of modern buildings.DMCH is equipped with all kinds of modern facilities for providing excellent care to the patients.DMCH also provides training to undergraduate and postgraduate students.
DMCH provides round-the-clock service in all the clinical departments, along with the diagnostic laboratories at the campus in Ludhiana.
Investigative Facilities:
The prominent state of the art investigative facilities available include:
Spect CT Scan, 3 Telsa, MRI scan, Ultrasonography, DEXA Scan
Fiberoptic endoscopes including upper as well as lower GI Scopes, Capsule endoscopy, ERCP
Hysteroscope and Peritoneoscope
EEG (including video EEG), EMG, Somatosensory Evoked Response Testing
Echocardiography, TMT
Bronchoscopy, PFT
Biochemical Autoanalyzers, Blood Gas analyzer, Auto cell counter, Automated cultures, PCR
DMCH is also having the Department of Orthopedics, the facility of a unique technique of external fixators perfected by the internationally renowned Prof. Oganesyan from Russia.
Facilities & Services
Dayanand Medical College and Hospital(DMCH) is the only institution in North India, which has an entire floor of Intensive Care Units (ICUs) with incorporating all the critical care areas.
ICUs- Intensive Coronary Care Unit, Medical ICU
Surgery ICU
Neurosurgery ICU
Stroke unit
Pulmonary Critical Care Unit (PCCU)
Pediatric and Neonatal ICU
Burn ICU
Hospitals also have special care facilities for burns, neonates, thalassemia and cancer patients.
FACILITIES– Different departments like Cardiology, Endocrinology, Oncology, Neurology, Surgical specialties like Cardiac Anaesthesia, Liver Transplant and many more
Emergency – Emergency services are available 24 hours in DMCH Hospital
Address – DMCH, Civil Lines, Tagore Nagar, Ludhiana, Punjab 141001
CONTACT– 01612304282
CMCH primary aim is to educate and train Christian men and women as health professionals, in the spirit of Jesus Christ for the healing ministry of the Church in India
Actual Medical Missionary work was started in Ludhiana in the year 1881 by the Greenfield sisters, Miss Martha Rose and Miss Kay Greenfield. They were Evangelists and Educationalists from Scotland.
The Greenfield sisters were the precursor of the Medical Training and Health Care Service Program of this pioneering medical work of present Christian Medical College, Ludhiana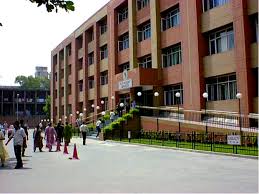 The Campus has residential quarters for the staff, hostels for medical, nursing and paramedical students, both men and women. The College maintains 775 Hospital beds. CMCH's national medical and para-medical teaching staff and other staff come from nearly every state in India.
Christian Medical College & Hospital is another reputed and one of the top hospitals in Ludhiana. The hospital can accommodate 750 patients in general, private and critical care wards.
The expert doctors and skilled staff including nurses and physicians bestow the finest treatment and care for the patients.
The critical care units of the hospital are equipped with the latest and updated infrastructure. With more than 45 different departments, CMC & H offers treatments to patients suffering from different ailments.
FACILITIES–
Obstetrics & Gynaecology, Nephrology, Neurosurgery, Orthodontics, Psychiatry, and many other different departments
EMERGENCY – CMCH provides 24 hours emergency to the patients
Location :
The Christian Medical College is situated in a large campus not far from Ludhiana Railway Station, on both sides of the Brown Road in Ludhiana.
ADDRESS– Brown Road, CMC Campus Ludhiana, Punjab 141008
CONTACT– 01612115000
Fortis was first established in the year 1996. Fortis is one of the leading health care Hospitals in India.
Fortis has also spread its wing in countries like Mauritius, Sri Lanka, and UAE.
In a recent global study of the 30 most technologically advanced hospitals in the world, its flagship, the Fortis Memorial Research Institute' (FMRI), was ranked No.2, by 'topmastersinhealthcare.com, and FMRI was placed ahead of many other outstanding medical institutions not even in India but in the world.
Fortis Hospital Ludhiana started its operation in November 2013, has become one of the most revered tertiary care hospitals in the region catering to the healthcare needs of people residing in Ludhiana and its adjoining districts.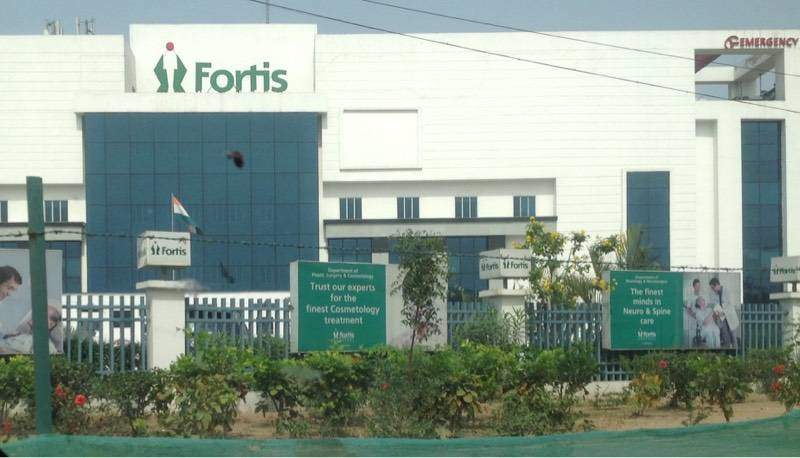 Fortis is a 259-bedded capacity multi-specialty hospital that also comes well equipped with state-of-the-art technology and world-class infrastructure. It also includes 6 Laminar Flow Operation Theaters, Cath Lab, round-the-clock triage to handle all sorts of emergencies, one-of-its-kind physiotherapy facility to name a few. By providing the latest technology and experienced doctors, we can count the Fortis, is one of the best hospitals of Ludhiana in 2020.
FACILITIES–
Fortis hospital is known for its expertise in Cardiology, Orthopaedics & Joint Replacement, Oncology, Urology, Neurology, Neurosurgery, Gynaecology, Gastro sciences, and Breast Surgery.
With the special focus on a few medical conditions and patient groups, it runs specialty clinics such as Breast clinic, Spine Clinic, Pain Clinic, Sports Injury Clinic, and Child Clinic.
Location–
6 km from Samrala Chowk, Chandigarh Road, Ludhiana, Punjab
ADDRESS– Chandigarh Road, Mundian Kalan Village, Near Radha Soami Satsang Bhawan, Ludhiana, Punjab 141015
CONTACT– 01615222333
MOHANDAI OSWAL CANCER HOSPITAL is a government of Punjab recognized hospital one of the best hospitals in the field of Oncology in Punjab.
MOCH was established in the year 1984 in the memory of Mohan Dai Oswal, the wife of Vidya Sagar Oswal.

Initial days, it was started to provide affordable cancer treatment to the patients.
But gradually with the time and increasing demand for different treatments, MOH came up with all other different departments to treat the patients in this region.
Now Mohandai Oswal Cancer Hospital has a centrally air-conditioned indoor facility of 300 beds with General wards, Semi-Deluxe ward (single room), Deluxe rooms (single room) and Suite rooms.
Mohandai Oswal Cancer Hospital is now a renowned multi-specialty hospital in the region.
FACILITIES– General Medicine, Laparoscopy And General Surgery, Orthopedics, Neurosurgery, Neurology, Urology, Gastroenterology, Pediatrics, Obstetrics & Gynaecology, Ent, Dermatology & V.D., Dental, Chest & T.B. and perfected the support services like Biochemistry, Pathology, Microbiology, Radiology, Nuclear Medicine, Physiotherapy & Dietetics.
EMERGENCY– MOH Provides 24 hours of Emergency services to the patients
Location–
Just 500 m from Sherpur Chowk on Delhi-Jammu Highway in Ludhiana
ADDRESS– GT Road, Sherpur Bypass, Ludhiana, Punjab 141009
CONTACT– 01612676100
GURU TEG BAHADUR HOSPITAL
Guru Teg Bhadur Hospital includes 300 beds and there are planning to add 100 more. The objective of the hospital is to provide value for money and high-quality medical services to the patients.
There are also some charitable services for the patients of the economically weaker section.
It is the first charitable hospital in Ludhiana to provide super specialty services like Plastic Surgery, Gastroenterology, and Urology.
FACILITIES– Urology, Gastroenterology, Paediatrics, Orthopaedics, Psychiatry, Dermatology, etc.
ADDRESS– Ishmeet Singh Road, Shastri Nagar, Model Town, Ludhiana, Punjab 141002
CONTACT– 01614377100
The hospital has always aimed to cater to the ethical and best possible medical care to the patients. The hospital has different intensive care units for different departments like pediatrics and neonatology. Moreover, it has an Ayurvedic department also. Furthermore, it has 24-hour emergency services and in house laboratories.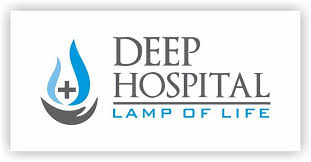 FACILITIES– Nephrology, Neurology, Orthopaedics, Gynaecology, Diabetics and many more
ADDRESS– 481, Model Town Road, Pritam Nagar, Model Town, Ludhiana, Punjab 141002
CONTACT– 01614638421
PROLIFE Hospital in Ludhiana is a Multi-Super Specialty hospital situated in Village Gill, Malerkotla Road Ludhiana. This Hospital is a venture of PROLIFE group of Industries of Gujarat based at Ankleshwar.
Prolife Hospital is a 120-bedded hospital dedicated to excellent surgery care in the field of Stone surgeries, Gastrointestinal surgeries, Urological surgeries, Weight loss surgeries, Advance Laparoscopic surgeries, Neurosurgeries, Orthopedic surgeries, Critical care medicine, and Gynecology, etc
Facilities–
Prolife Hospital is a state of art hospital fully equipped with Ultra-Modern modular Operation Theatres, Latest hospital gadgets, Excellent laboratory facilities and equipment's, Blood Bank, State of art Incentive Care Unit, well equipped endoscopic suits and Ultra-Modern general facilities.
EMERGENCY– Prolife Hospital Provide 24 hr medical services to the patients
Location– On Maler Kotla Road, Near Mcdonald restaurant
Address– Village Gill, Malerkotla Road, Ludhiana-141116 (Punjab) India
ORISON SUPER SPECIALTY HOSPITAL came into being in the year 2014. Moreover, the experienced doctors and skilled supporting staff of the Hospital have performed many successful surgeries in the 7 modular operation theatres of ORISON.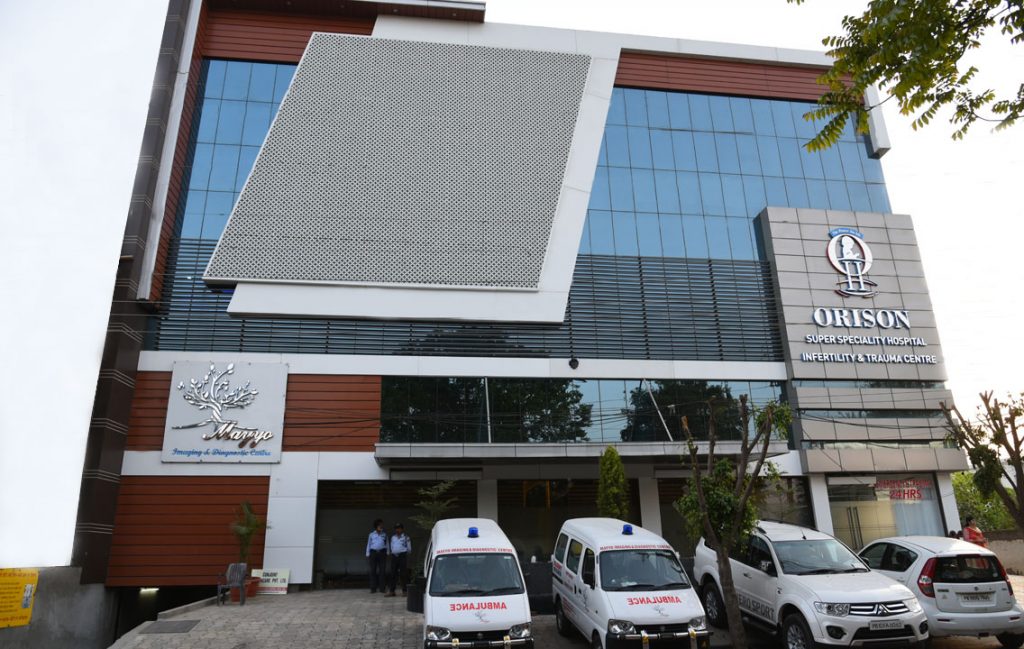 Orison Hospital has an average of more than 40 successful surgeries every month.
In a very short span of time, ORISON has given a reason to smile to more than 10,000 patients.
FACILITIES– Cardiac care, Rheumatology, Depressive illness, Diabetes, Obstetrics & Gynae Surgery
ADDRESS– 33, Barewal Road, Block G, BRS Nagar, Barewal Road, Ludhiana, Punjab 141012
CONTACT– 01615260001
Click for more health-related articles
GLOBAL HEART
Global Heart hospital provides the best and the finest care to the patients in Ludhiana. Dr. Brajesh Kumar Badhan is the brainchild behind Global Heart Super Specialty Hospital.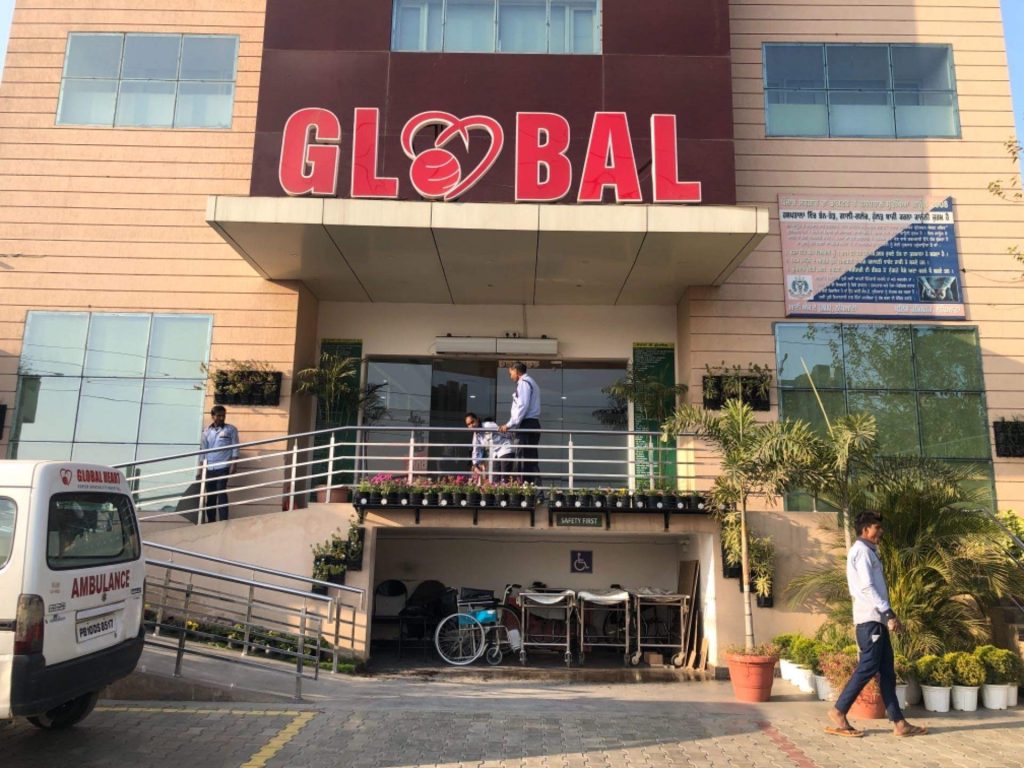 The 60 bedded multi-specialty hospital also has a state-of-art ICU and CCU.
The 7 story building of the hospital has the area covered of 15000 sq. ft. Moreover, it has ultramodern laboratories and 24 hours of emergency and trauma care services.
FACILITIES– Cardiovascular and Thoracic Surgery, Cardiology, Obstetrics & Gynaecology, Neurosurgery, Orthopedics, Endocrinology
ADDRESS– Global Heart Hospital, Ferozepur Road, Near Octroi Post, Lalbagh, Ludhiana, Punjab 141012
CONTACT– 01612553095
We hope this list of "10 best hospitals of Ludhiana in 2021" could help you to some extent.
We have made this list of "10 best hospitals of Ludhiana in 2021" with our research. There are some more hospitals that are providing expert medical services in Ludhiana in their fields. If you want to suggest and add any new name in this list or If you are looking for any other particular services and finding hard to find it, write in the comment box. And we will collect all information and will bring all the details for you