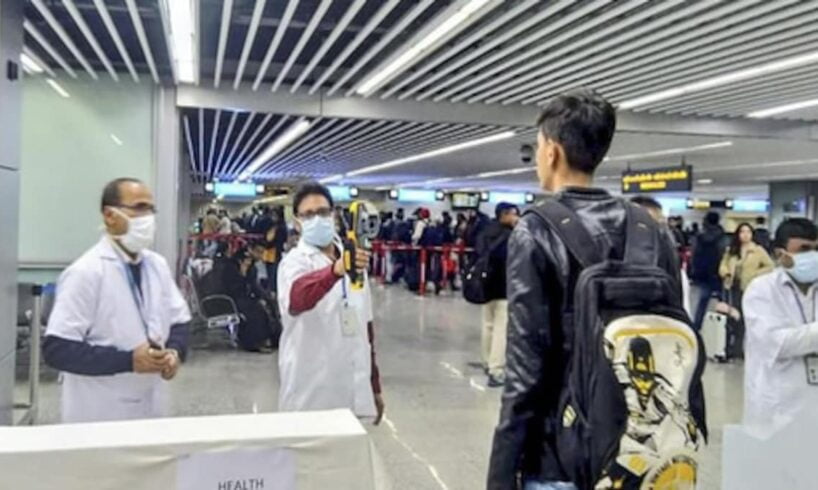 New Delhi: Delhi witnessed a major rise in its daily new cases of the coronavirus disease (Covid-19) as more than 1,100 fresh infections were detected in the national capital on Tuesday, the health department's bulletin showed.
Overall, the city saw 1,101 new cases of the viral disease on Tuesday, along with four deaths, taking the total infection tally and death toll to 649,973 and 10,967 respectively, the bulletin showed
Now Random testing of coronavirus will be held across Delhi's airports, railway, and bus stations
The government directive said "Random testing of travelers coming from states where corona infection is spreading very fast" should be done.
Random testing of coronavirus will be held across Delhi's airports, railway, and bus stations.
The Delhi government said random testing will also be held at crowded boarding points for private buses. The district magistrates and senior police officers of all districts were ordered to strictly follow the instructions.
No Holi, Shab-e-Barat and Navratra celebration  in public places
A bar was also placed on the public celebration of the coming Holi, Shab-e-Barat, and Navratra festivals.
In its order asking DMs, the Delhi government said it has reviewed the Covid-19 situation in Delhi and observed that there has been "persistent rise" in Covid-19 cases during the last fortnight.
The order said it's anticipated that gatherings, congregations, and public celebrations during the upcoming festivals–Holi, Shab-e-Barat, Navaratri, etc.–may pose a "considerable threat" of spreading the virus. This may cause a setback to the "appreciable gains made in the suppression of chain of transmission of Covid-19 cases in Delhi".
"Considering this, it has been decided that public celebrations and all gatherings/congregations during the upcoming festive season should not be allowed in public places," the order stated.
The government said safety measures for Covid should be rigorously observed in public places, especially in markets and malls.
The Delhi government declared amid a surge in infections that are seen as the emergent second wave of the virus.
Public health experts are suspecting that the resurgence of the virus — considered the emergent second wave of Covid in the country — was triggered partially by mutant forms and also because of laxity in observing safety measures including the use of masks and social distancing.
As per the latest Covid-19 bulletin issued by the Delhi government's health department, the city reported 1,101 fresh Covid-19 cases, 620 recoveries, and four deaths on Tuesday.
With this, the national capital's total case tally has reached 6,49,973, of which 6,34,595 have recovered. Delhi's Covid-19 death toll stands at 10,967. Currently, Delhi has 4,411 active Covid-19 cases
Also read France, Germany, Italy Stop AstraZeneca Vaccine. WHO Says It's Safe