Ludhiana, August 18, 2023 — In a bid to promote quality manufacturing practices and environmental sustainability among Micro, Small, and Medium Enterprises (MSMEs), the Confederation of Indian Industry (CII) Ludhiana Zone organized an insightful workshop on Zero Defect Zero Effect (ZED). The workshop, held in collaboration with the Department of Micro, Small and Medium Enterprises (MSME) and City Needs Innovations Pvt. Ltd., took place at the premises of Avon Cycles Ltd. The event garnered significant participation from over 40 CII members.
The session was inaugurated by Rishi Pahwa, Chairman of CII Ludhiana Zone and Joint Managing Director of Avon Cycles Limited. In his opening remarks, Pahwa underscored the importance of ZED Certification, emphasizing its role in raising awareness about zero-defect manufacturing practices among MSMEs.
He further elaborated that the ZED Certification initiative serves as a motivational and incentive-driven approach for companies to attain excellence in quality while minimizing their environmental impact. Rishi Pahwa also highlighted CII Ludhiana Zone's commitment to facilitating CII members in adopting advanced technologies and upgrading their processes to achieve high-quality products with minimal environmental consequences.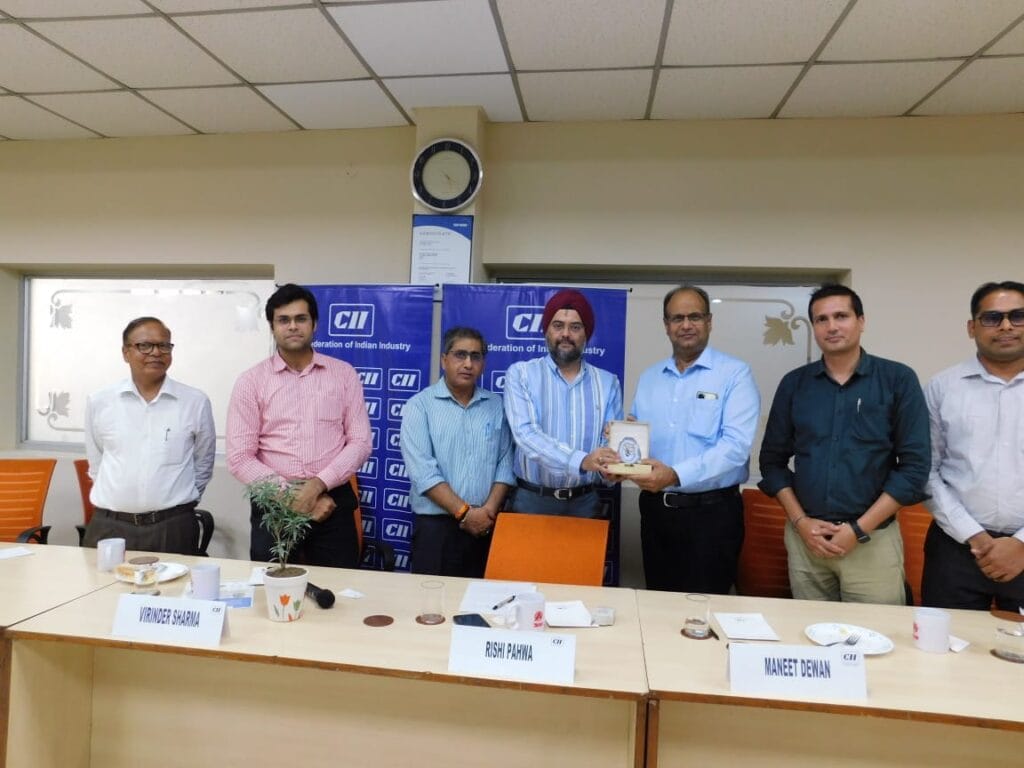 Virinder Sharma, Director of MSME, graced the event as the Chief Guest and shared the Indian government's encouragement for industries, especially MSMEs, to adopt the "zero defects" philosophy in their manufacturing processes.
He emphasized that this approach aligns with the larger goal of ensuring that goods manufactured have "zero effect" on the environment. By adhering to these principles, businesses not only contribute to sustainable practices but also become eligible for various government schemes and benefits.
The workshop's key speaker, Maneet Dewan, Director of City Needs Innovation Pvt. Ltd., delivered an informative session on the ZED scheme. He provided insights into the scheme's fundamentals, the registration process, and the benefits available to CII MSME members at different certification levels: Bronze, Silver, and Gold. The comprehensive presentation aimed to guide participants through the certification journey, ultimately enabling them to achieve higher manufacturing standards and ecological responsibility.
The interactive workshop concluded on a positive note, with CA Abhilash Aneja, a Panel Member, extending a vote of thanks to all participants and presenters. As a gesture of gratitude, a token of appreciation was presented to the guest speaker, Mr. Maneet Dewan.
Several distinguished CII members graced the occasion, including Kundan Lal, Assistant Director – MSME, Paramjeet Singh, CEO of City Needs Innovation, Dr. Deepak Jain, Assistant Vice President of Avon Cycles Ltd, Harjai, S. Dash, Anashwar Nagpal, Shubham Rana, Harjinder Singh, Parveen Kumar, Jasdeep Singh, Akshay Agarwal, Gurpal Singh, Lakhwinder Singh, Dr. Dharamveer Uppal, and others.
Their presence demonstrated a collective commitment to fostering a culture of quality manufacturing and environmental sustainability within the region's business community.
The CII Ludhiana Zone's Interactive Workshop on ZED undoubtedly played a significant role in enlightening the participants about the transformative potential of adopting zero-defect manufacturing practices and reducing the ecological footprint of their operations. This event stands as a testament to the growing emphasis on sustainability and quality within the local business ecosystem.
Also read: Ludhiana: Halwara Airport expected to be completed by September 2023